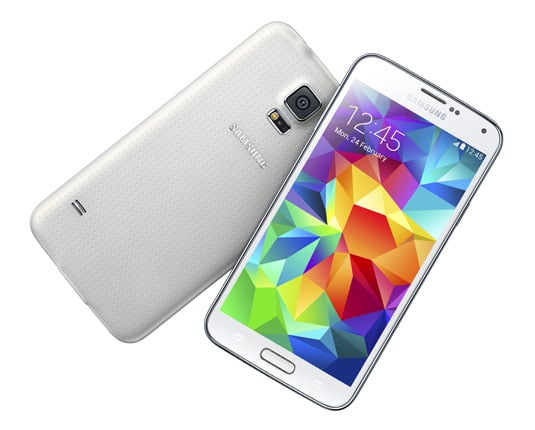 By: Leeor Shimon
Another top-end mobile device just hit the market in the Samsung Galaxy S5. This product offers plenty of new features, and some much-needed improvements to the Samsung interface design. Sales of this new flagship Samsung phone is already very strong.  Here is why…
The Galaxy S5 has a 5.1-inch screen, an improved camera and a super-fast quad-core Snapdragon 801 processor with 2GB of RAM. How is it different from the S4?
The Samsung Galaxy S5 is certified to the IP67 standard, meaning it can be submerged in water and is completely dust-proof. The Galaxy S5 has a few extra hardware features that are exciting.
There's an IR blaster, which will let you replace your home entertainment remote controls using the phone.
The Galaxy S5 also includes a fingerprint scanner that will allow you to unlock your device and can be used as an alternative to entering passwords.
Like to track your fitness?  There is a new heart rate sensor found on the back of the device which works by flashing a red light through your finger. From there it can capture your pulse so it knows how fast your heart is beating. This information is then shared with Samsung's S Health app.
The Samsung Galaxy S5 offers several camera tech improvements over the Galaxy S4. It has a higher-resolution 16-megapixel sensor, some new modes and a reworked HDR function. The camera sensor itself is also significantly larger than the last Galaxy.
In my opinion, The Galaxy S5 is worth the investment, especially if you are upgrading from the S4 or an older model. The Galaxy S5 Smartphone is in stock in our AT&T stores and is priced at $199 with a two-year contract. Or You can get the Galaxy S5 with AT&T Next  with zero down payment and only $25.00 a month. Learn more about AT&T's products and services by visiting an AT&T/Communications Electronics store near you.  We can help you manage your wireless needs. Follow us on Facebook and Twitter or visit our website in order to stay in tune with our latest offerings.